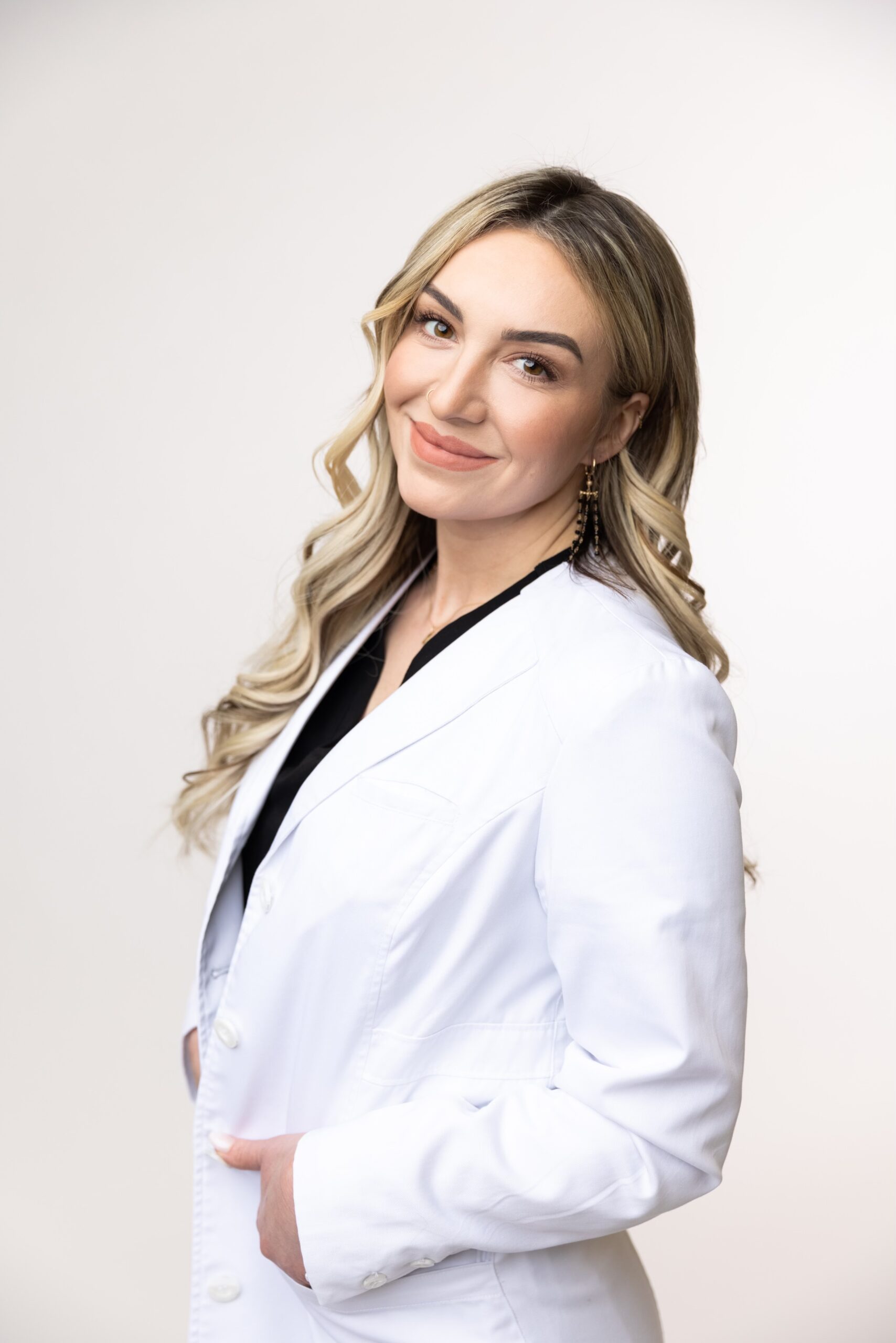 Hi! It's me, Kelsey Huston, I am a physician assistant, born and raised in Eagle River, Alaska. I spent the last two years of my professional career as a PA in vascular surgery. Prior to PA school, I found my love for surgical medicine as a medical assistant in plastic and reconstructive surgery. It was during that time that I found an appreciation for the art of cosmetic surgery and aesthetics.
Vascular surgery and hospital medicine satisfied my calling to take care of people, and be a light for my patients especially in times of great need and horrible misfortune. The patient population was complex and challenging—the surgeries even more so. I learned that vascular surgery is a very difficult environment to thrive in, not only mentally and physically, but more so socially and emotionally. It was impossible to separate work from my personal life (huge props to my peeps out there still grinding). I felt I was not able to connect and build lasting provider-patient relationships which is what truly makes me feel alive.
~Flash forward to the present~
I decided to take a leap of faith and tap back in to the world of aesthetics and start my own business. I will never forget my first time meeting the injector at the plastics clinic. I remember thinking, "I want to be her when I grow up! She is so fashionable and she gets to make people feel happy and beautiful every single day!". Now I have the great fortune of getting to work alongside the women of The Lexington Salon and Spa as an Injector.
I am so blessed and thrilled to be the first injector in the heart of downtown Anchorage! I strive to hear your aesthetic goals and deliver results that balance and enhance your natural beauty. I can't wait to meet all of you and give you the tools to embody a more youthful, glowing version of your beautiful self.
Thank you to everyone who has elevated me during this transition and new professional endeavor. I am forever grateful for the guidance, encouragement and support.